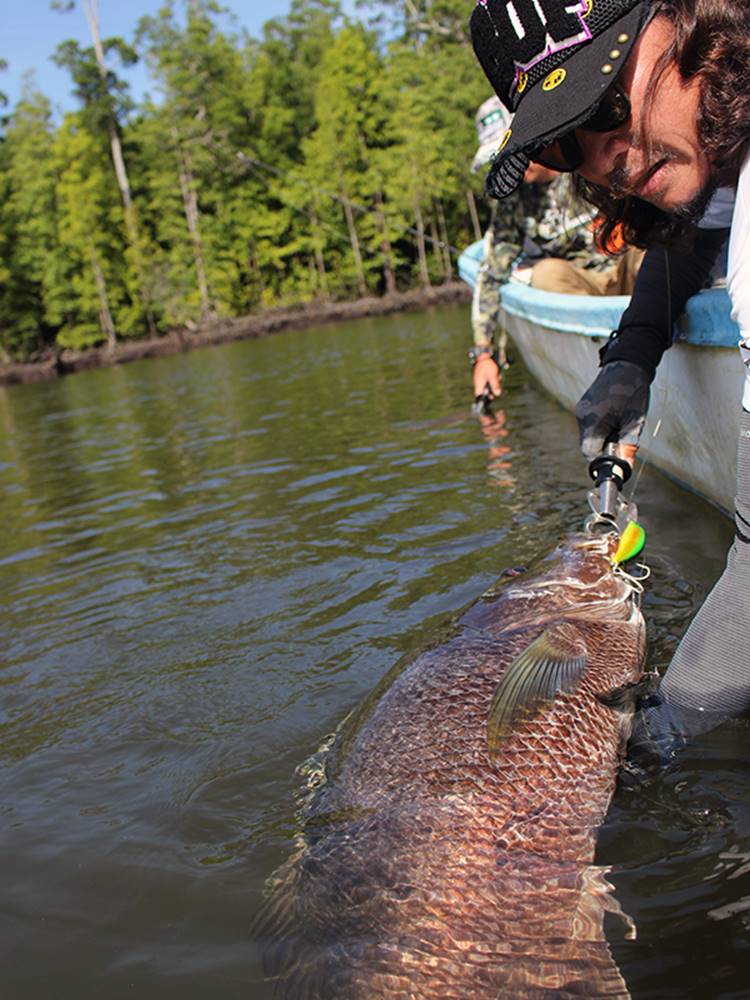 This October, I went to PNG for the second time. Location of West PNG is west of New Guinea Island, which belongs Indonesian territory. There are still many rivers and areas that have not been properly explored and without cooperation of local people it is hard to fish.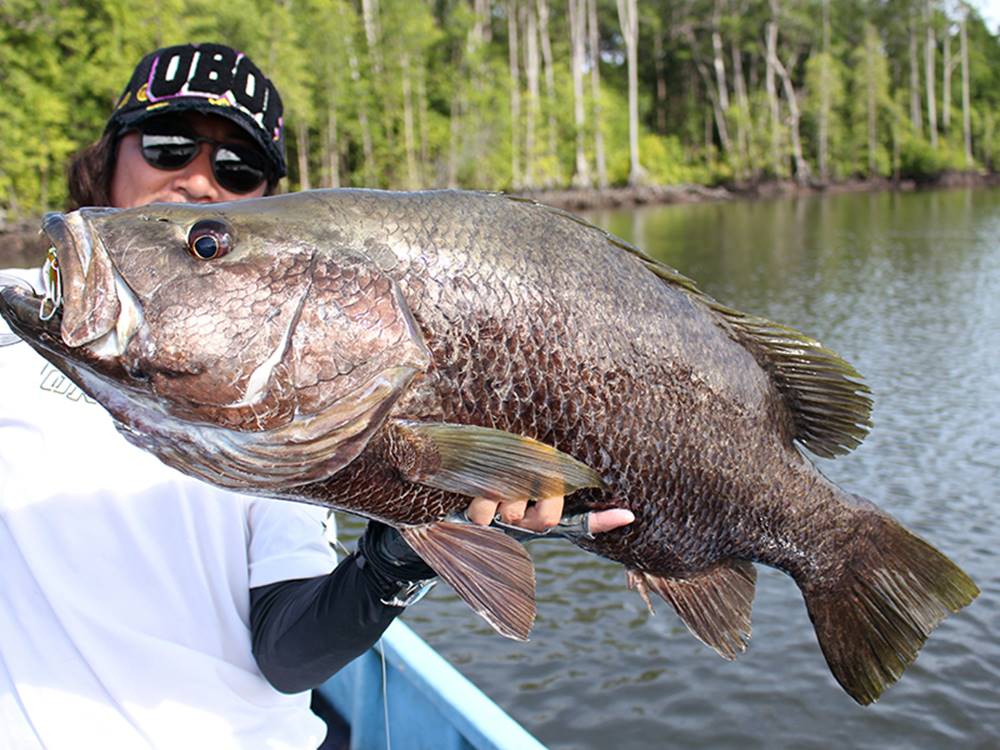 First of all, I would like to thank my friend Dennis and Teddy for guiding me. When people mention PNG bass, diving lures are still the most common and that`s exactly what Fangbait`s DR series specializes in. When talking about deep divers in general, the stronger wobbling will produce more reeling resistance and using these kind of lures for a whole day session can turn to be exhausting. But Fangbait DR series is made with weaker wobbling and fine-tuned rolling actions which makes it much more angler friendly. Thank to this type of action, the burden on the angler's own body will be reduced.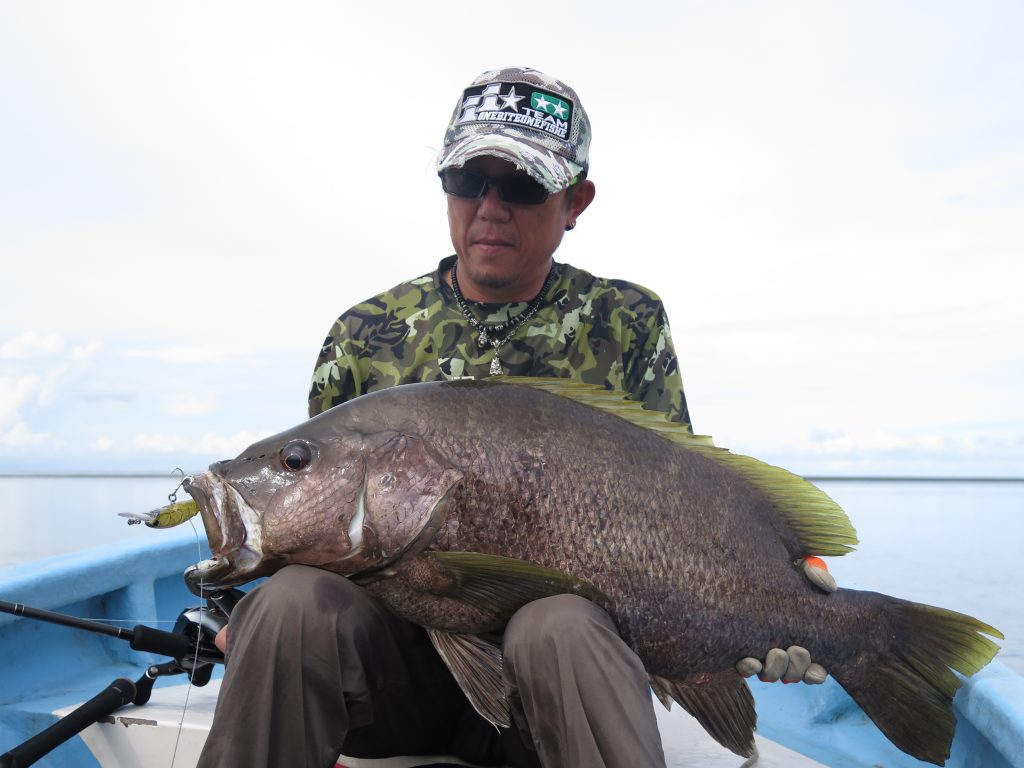 Of course, choosing color of lure is important too. This time I went "Beast Mode" with of my favourite color "Red Tiger". It got me some good bites, even manage to hook a serious beast fish class of 10-12kg, but the fish was smarter this time and escaped.  When the bite slows down and the tide stops, it was time to debut "Beast Tenaga". I think Fangbait might be the first lure of this diving class with clear color in the range.  From a long time ago, I have been a believer in the shrimp color and as I could have expected, it left tremendous track record. On this trip, I brought with me 6 pcs of "Beast Tenaga", but being so effective everybody wanted a piece and in the end we run out.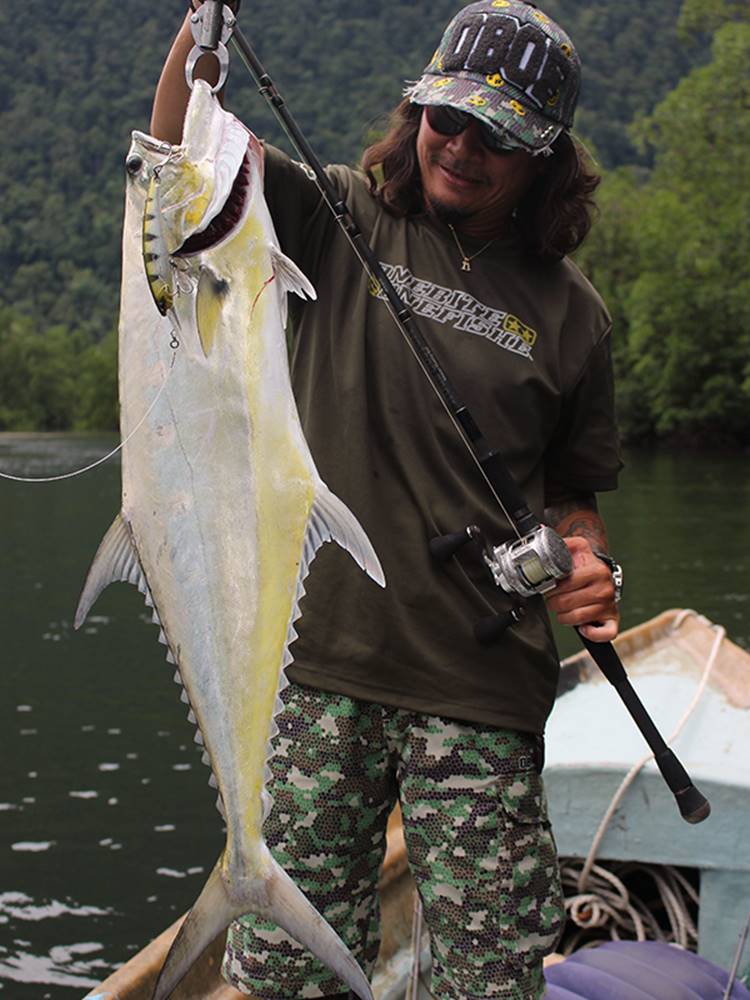 Both "Red Tiger" and "Beast Tenaga" might be a bit of outliers; not colors which the anglers choose naturally, there are the standards for that. But just have a look at what these colors can do in water. I would surely urge you to step out of the comfort zone and also give these colors a shot. They might turn into your go-to colors as they are for me.