In October 2016, I went to Republic of Guyana for arapaima fishing for sixth time. I have visited the same area with one of R&D staff from DUO in May 2016, but unfortunately at that time the water level of the river was too high to fish. We have hooked several fish on FangGiant, but unfortunately did not manage to land any of them.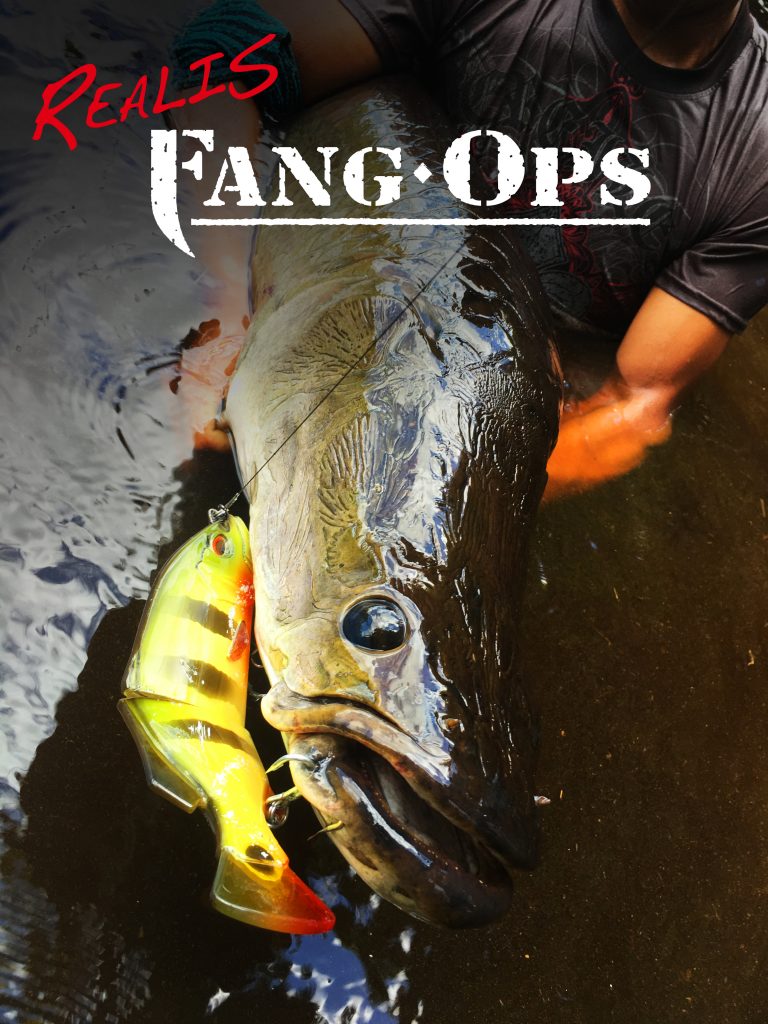 The period around October is basically the best season for Arapaima fishing, because of their high activity. This time I decided to stick with only FangGiant for the whole duration of the trip for five days. The response from Arapaima was very strong and it shown me also potential of applying it to different predators.
The most outstanding feature of FangGiant slow horizontal falling posture. Also, it has a crisp striking action when you jerk or twitch it. FangGiant is a worthy addition to the Fang Ops line-up as it will be the first fully wired through swimbait for predator fishing.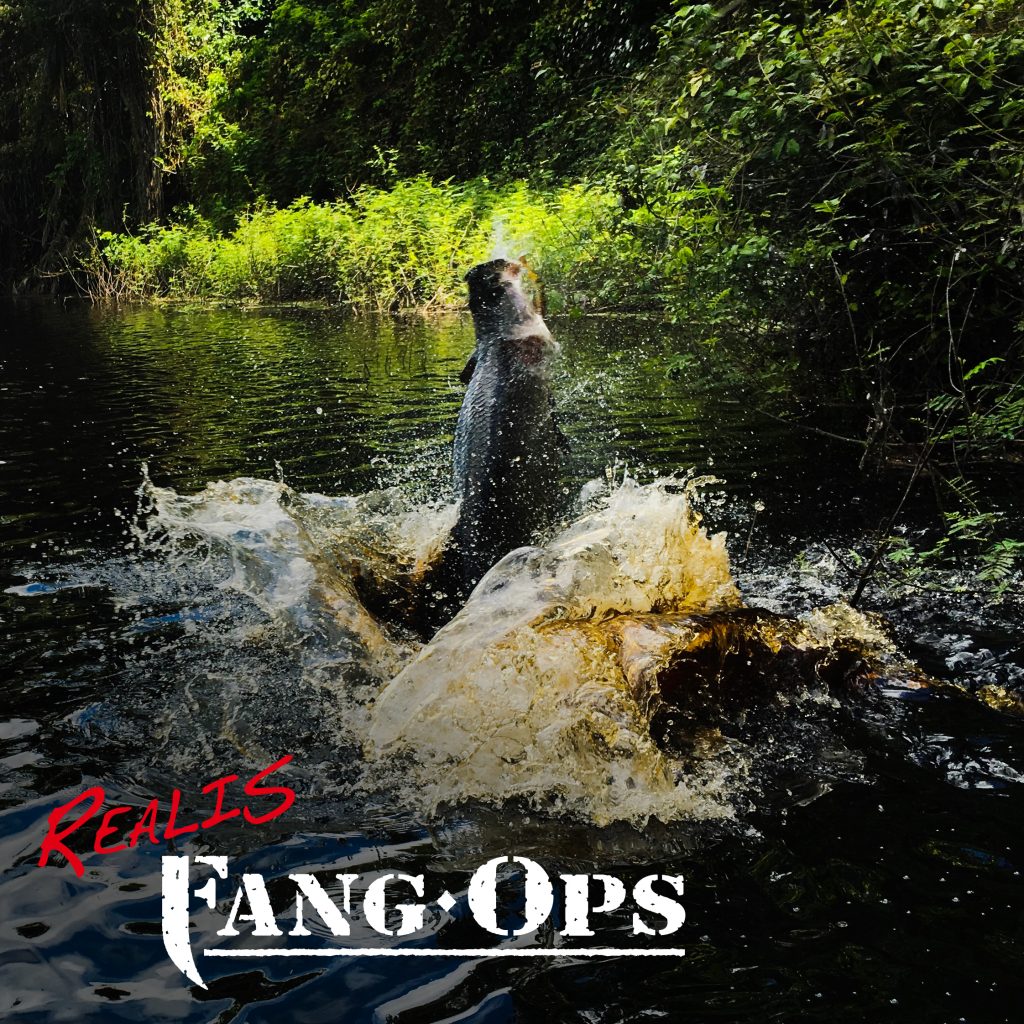 Preliminary release data for FangGiant is 2018 as we still need some time to fully test and perfect it.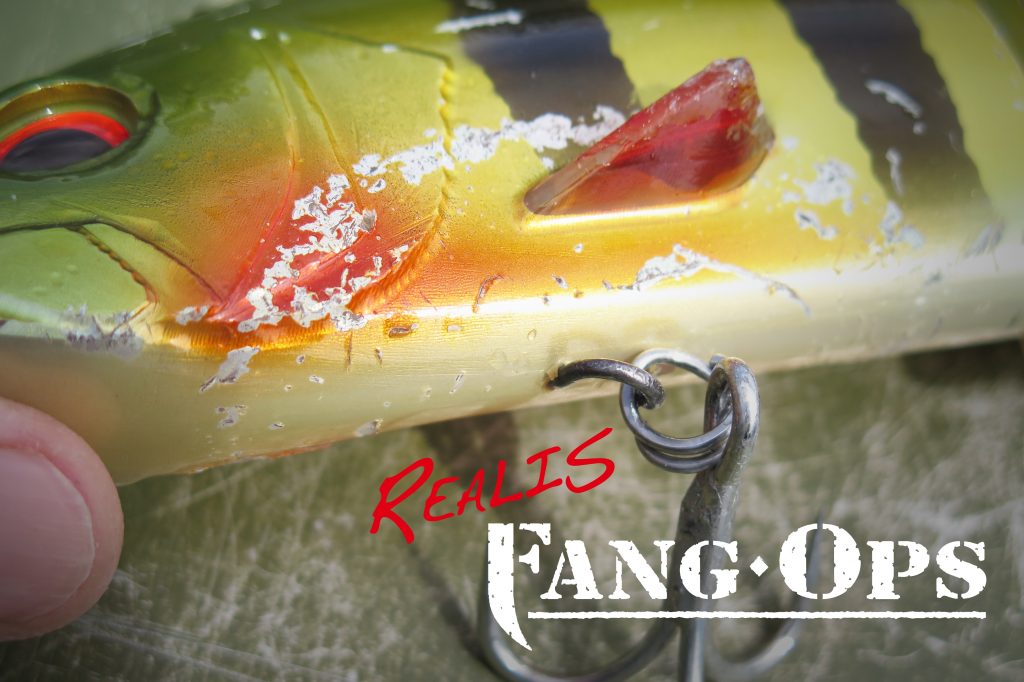 DUring the recent trip, we hooked 8 Arapaima and landed 3 of them successfully.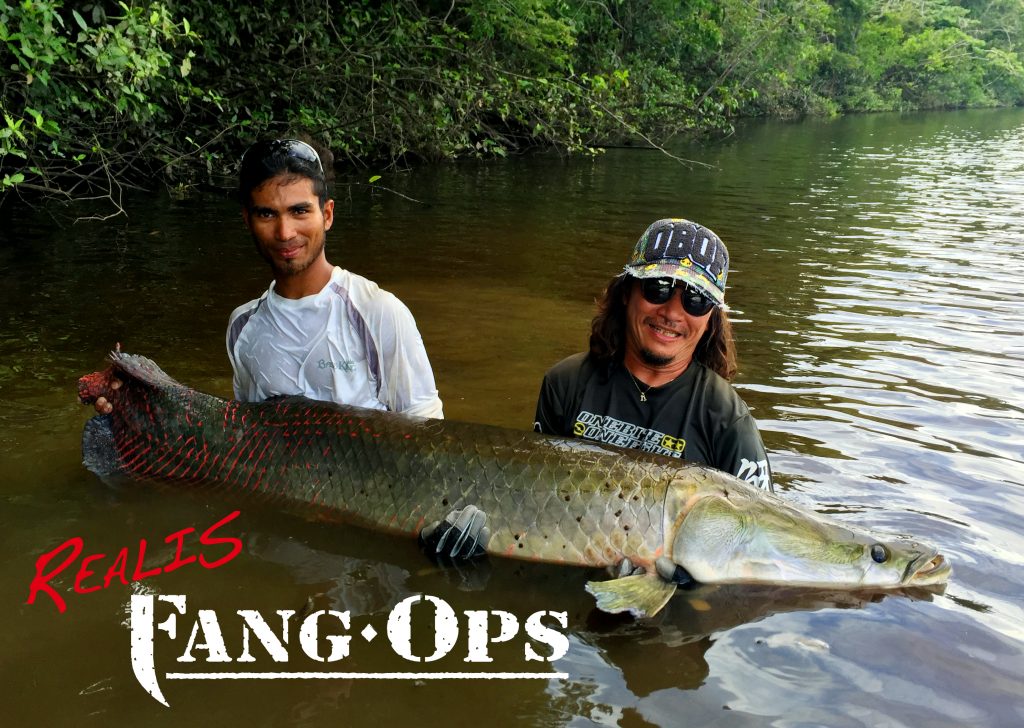 I am planning to continue testing and improving the size and weight of the lure without killing the action. Also, I hope to be able to report on the test result.